NY400 Week / Holland on the Hudson presents Pioneers of Change, a festival of Dutch design, fashion and architecture on New York's Governors Island to celebrate 400 years of Dutch-American friendship.

Activities will take place in and around eleven officers' houses at Nolan Park, Governors Island, New York.

Open: Fri 10am - 4:30pm
Sat / Sun 10am - 6:30pm
Download Ferry schedule.
Pioneers of Change was conceived and curated by Renny Ramakers, co-founder and director of Droog.

About Renny Ramakers
Renny Ramakers is art critic and co-founder and director of Droog, the conceptual design company which was set up in 1993. She organizes design exhibitions, has been a member of various juries for design prizes and participates in lectures and workshops worldwide. Ramakers took part in governmental advisory boards, amongst others as a member of the Council of Culture (1995-2001). As an art critic, she wrote for international magazines, books and catalogues and published several books under her own name.
www.droog.com
Pioneers of Change was initiated by Han Bakker under the authority of NY400, the result of an initiative by the Dutch Government in close co-operation with Dutch local and provincial authorities, with New York City and New York State, and with active participation of a great number of organizations from the private, cultural and non-profit sectors.
www.ny400.org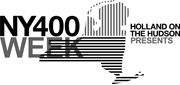 Pioneers of Change is supported by the Dutch Design Fashion Architecture program, which aims to strengthen the international position of these sectors trough a joined-up approach. www.dutchdfa.nl




Graphic design and website by Experimental Jetset.
www.experimentaljetset.nl

Production:
Stichting Droog Design
www.droog.com

Droog New York
www.droogusa.com

Formavision
www.formavision.info



We thank our sponsors: The Premsela Foundation, Fine Paints of Europe, Wijzonol, Lensvelt, NgispeN and Ketel One.